UTA Basketball Season Ticket Deposit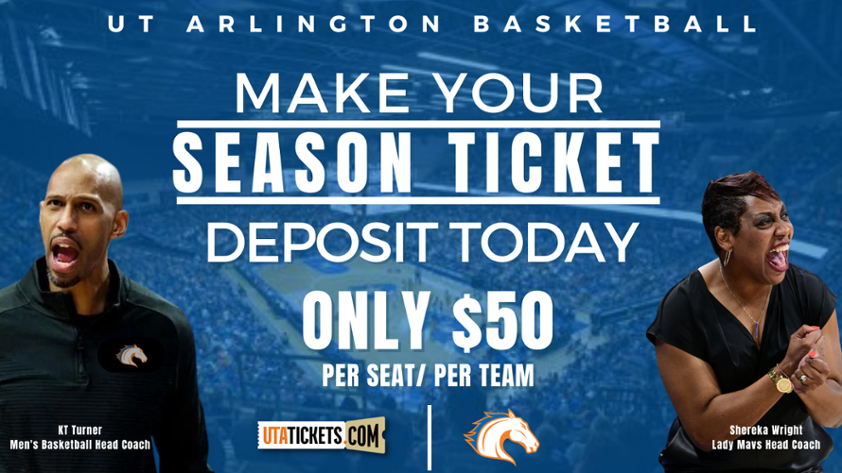 Maverick Fans, make a one-time payment of $50.00 today to reserve a seat for the 2023-2024 Maverick Basketball season. This payment guarantees you a seat, and  will be applied to your total ticket purchase amount later this year. 
*If you are a renewing season ticket holder from the 2022-23 basketball seasons, your seats are already secured. You will be contacted later this summer with more information on how to renew. you can still choose to make a season ticket deposit if desired.
Click the link(s) below to make your deposit. 
UTA Men's Basketball Season Ticket Deposit
UTA Lady Mavs Basketball Season Ticket Deposit
If you have questions or concerns, contact Richard Haifley with the Maverick Club via email at  richard.haifley@uta.edu
or via phone at (817) 272 2213.
If you wish to pay over the phone, please contact the UTA Box Office at 817-272-9595 or boxoffice@uta.edu.