A Nightmare on Elm Street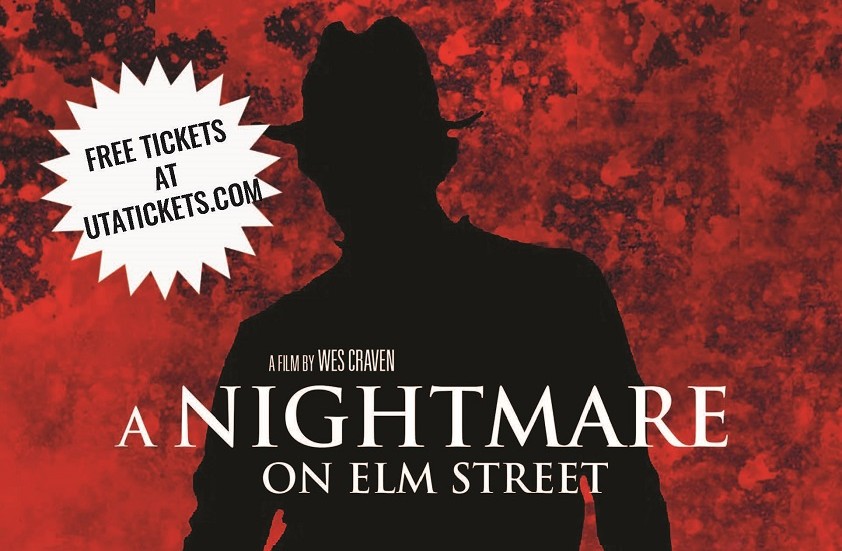 Get your scare on with EXCEL Campus Activities and watch classic "A Nightmare on Elm Street". 
Attendees will need to reserve tickets prior to showings.  Ticket quantities are limited for each show based on social distancing in the theatre and seats will be assigned. 
UTA students and faculty/staff enjoy free admission! 
EXCEL Campus Activities will be following university event guidelines, including social distancing, wearing of masks, and disinfecting the theatre between showings. Masks must be worn at all times while watching the movie. 
In Wes Craven's classic slasher film, several Midwestern teenagers fall prey to Freddy Krueger (Robert Englund), a disfigured midnight mangler who preys on the teenagers in their dreams -- which, in turn, kills them in reality. After investigating the phenomenon, Nancy (Heather Langenkamp) begins to suspect that a dark secret kept by her and her friends' parents may be the key to unraveling the mystery, but can Nancy and her boyfriend Glen (Johnny Depp) solve the puzzle before it's too late?

 In order to verify your status as a UTA student or faculty/staff, you will need to log in to your UTATickets.com account with your UTA email address before purchasing tickets. 
If you have purchased tickets at utatickets.com before using your UTA email, please log in with that account. If this is your first time purchasing tickets at utatickets.com, please select "I am a new user" and create an account with your UTA email address.
Please select the link below to log in and claim your ticket for either the 7 p.m. or 9 p.m. show:
If you need any assistance purchasing your tickets, please contact the UTA Box Office at 817-272-9595 or boxoffice@uta.edu.

 If you need accommodations to participate, please contact the Student Activities office at (817) 272-2963 at least 5 days prior to the event date.